Free or inexpensive software can make taking notes during class lectures more effective. They accomplish this by recording the lecture as you take notes. Later, by placing your cursor anywhere in the document, you can play the audio recorded at the time that note was taken.
These programs make it possible to add notes that were missed during a fast moving lecture and remove the pressure of constant note taking when you just want to focus on what's being said. When reviewing your lecture notes, if something isn't clear, you can play the audio from that point in the lecture.
Microsoft Office Mac Home & Student $99 3 license Family Pack Amazon

Audionote for Mac – $2.99 – 5.99 on Mac App Store
Audionote for Windows $19.95 by Luminant
Pear Note – all in one Mac Audio & Notes program $39.99 Mac App Store
Word 2007 for Windows has the recording feature although it must be added to the Quick Access Menu. Word 2010 for Windows does not have the recording feature.
If you have Microsoft Office for Mac you will find this feature by opening a new or existing document and selecting the NOTEBOOK view.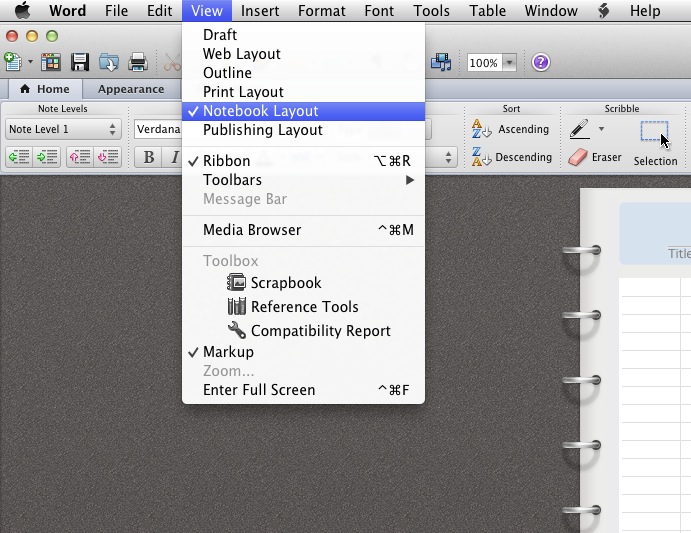 then select the AUDIO tab to set up recording

Know of others? – leave a comment